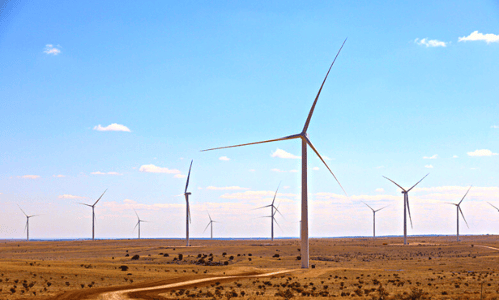 Western Spirit Wind Another Big Step In Country's Clean Energy Course
June 27, 2022
Renewable energy in the western United States continues to make a positive impact.
In late 2021, the Western Spirit Wind project officially was energized in New Mexico. Western Spirit Wind includes four wind projects in Guadalupe, Lincoln and Torrance Counties in the central part of the state.
To date, Western Spirit Wind is the largest, single-phase wind project in North America.
Pattern Energy announced the grand opening of the power facilities in late February. According to a press release from Pattern Energy, Western Spirit Wind totals more than 1,050 megawatts, which is enough to meet the electricity needs of 900,000 Americans every year.
Residents of California and New Mexico will be the main beneficiaries of this project through long-term power purchase agreements.
During peak construction, Pattern Energy estimated that 1,500 workers were involved in the project. Now, more than 50 people will continue to operate and maintain the facilities.
New Mexico Governor Michelle Lujan Grisham is beyond excited about what the project will do for her state.
"This project is doing it all: creating good-paying jobs, providing clean power and cutting emissions from the energy sector. We are leading the pack – nationally and globally – in the renewable energy space," Lujan Grisham said. "New Mexico is all in on the economic and environmental benefits this industry provides."
According to Pattern Energy, Western Spirit Wind will have long-lasting economic benefits. It is projected to provide an estimated $3 million per year for the three counties and two school districts in the area.
Pattern Energy CEO Mike Garland also announced at a news conference earlier in 2022 that his company is committing $6 billion in upcoming wind energy and related infrastructure projects in New Mexico over the next decade.
"We're putting thousands of people to work," Garland said. "Together, we are building a cleaner and more sustainable future."
Blattner was honored to partner with Pattern Energy on this important project. Everyone, from those constructing the project on the ground to those working behind the scenes, was instrumental in completing Western Spirit Wind. This is another huge step in the country's clean energy transition.
Construction of a transmission line at Western Spirit Wind in June 2021 in New Mexico.
Construction on the base of a wind turbine at Western Spirit Wind in June 2021 in New Mexico.