Empower future generations to flourish.
At Blattner, we leverage the strength of our people, culture and relationship-based business philosophy in order to thrive. Our commitment to sustainability intertwines with every project and initiative.
As an industry-leading renewable energy EPC contractor, Blattner believes in the ability and responsibility to change the world.
We believe in corporate social responsibility
We believe in sustainability and our environment
We believe in social and charitable commitment
From the ground up.
In July 2009, our corporate office building received LEED® Platinum Certification by the U.S. Green Building Council, the highest designation available to buildings demonstrating energy efficiency and sustainability. Some of the building's notable sustainability features are:
Storage and collection of recyclables
Low-emitting & fuel-efficient vehicles
Bicycle storage & changing rooms
Heat-island effect, roof & non-roof
Controllability of systems, lighting
Construction waste management
Optimized energy performance
Sustainable cleaning policy
Water efficient landscaping
Ground source heat pump
On-site renewable energy
Light pollution reduction
Low-emitting materials
Increased ventilation
Water use reduction
Storm water design
Parking capacity
Thermal comfort
Our corporate building supports indoor environmental quality, innovation and design, energy and atmosphere and water efficiency.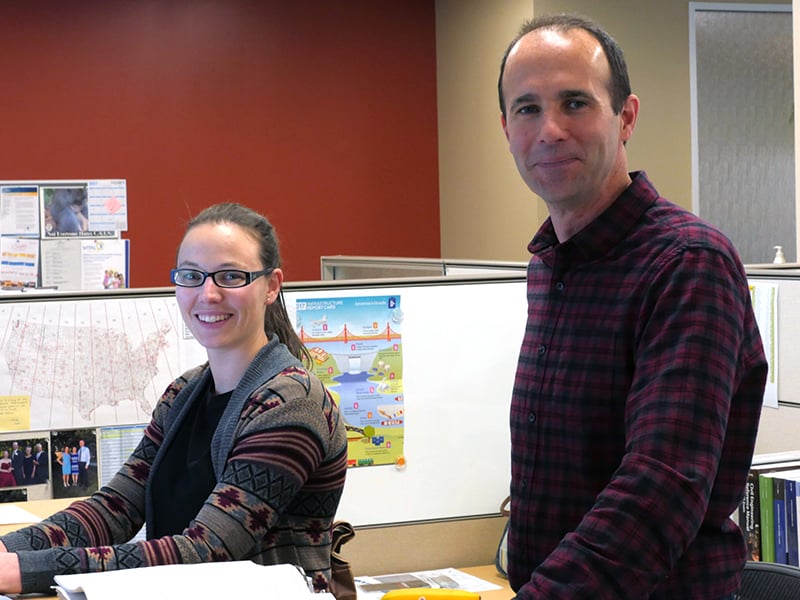 Corporate social responsibility.
Blattner strives to fulfill our corporate social responsibility through the extension of our Blattner Values, which are founded by our leadership, embodied by our employees and leveraged by our success.
Steps toward sustainability.
20
Million cars
Blattner's total megawatts offset the CO2 emissions of 20 million cars.
2
Million trees
Blattner's total megawatts save CO2 emissions equal to planting nearly 2 million trees.
14
Million homes
Projects built by Blattner power approximately 12 million homes.
Stewards of the environment.
In every community where we work and live, there exists complete, functioning ecosystems that deserve protection. At Blattner, we recognize the importance of identifying and preserving local wildlife, sensitive habitats and culturally significant resources in and around project sites.
We collaborate with our clients to ensure we work within the guidelines of specified regulatory bodies on each project site, and we comply with all local, county, state and federal regulations.