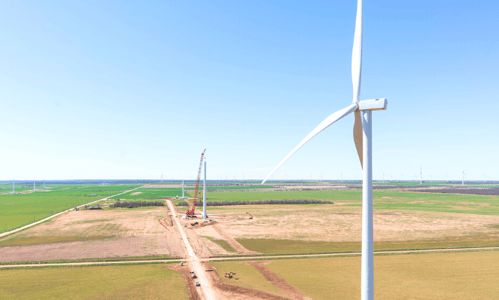 Blattner Energy Receives Seven Seals Award.
July 15, 2017
Blattner Energy announced today that it has received the Seven Seals Award from Employer Support of the Guard and Reserve (ESGR).
The Seven Seals Award was given in recognition of Blattner's giveback event with Beyond the Yellow Ribbon during which +800 employees and family members created 3,400 care packages and 170 blankets for National Guard units.
Blattner was nominated by its 2017 giveback partner at Beyond the Yellow Ribbon, an organization that connects service members and their families with community support, training, services and resources.
"We are honored and humbled to receive this award," said Dave Blattner, executive and legal counsel of Blattner Energy. "At Blattner, we believe in living out the values we talk about. Supporting military service members whether it's through a giveback event or in our daily company culture is the least we can do in return for their service to our country."
The community giveback event is a cornerstone of Blattner Energy's annual conference on culture and leadership training, and epitomizes the company values of character and concern for others.
"We are fortunate to be in a position in the renewable energy industry where we are experiencing a lot of growth, and with this growth comes new employees," explained Dave. "So this event was a great opportunity for our employees, whether they have recently joined our team or have been with us for many years, to be recognized for their giveback efforts and hear firsthand the impact they made."
ESGR, a program of the U.S. Department of Defense, works to promote and enhance employer support for military service in the Guard and Reserve. The Seven Seals Award is the broadest and most inclusive award given by ESGR, and is presented in recognition of achievement, initiative, or support that promotes and supports the ESGR mission.